Total Everglades Stay & Play
Captain Jack's Stay & Play Adventure includes all you need to have a fun and relaxing trip to Everglades City! Start your trip off exploring the city and then head to the 
Ivey House Everglades Adventures Hotel
for a relaxing night stay. The next day, explore three exclusive ecosystems of the Everglades on a Mangrove Airboat Tour, a
Grassland Airboat Tour
, and a
Swamp Buggy Tour.
Then
watch a live alligator show, and visit rescued animals in the Animal Sanctuary and alligator park included with your tours.
Day 1: Arrive in Everglades City
Spend the day exploring Everglades City and then head to the Ivey House Everglades Adventures Hotel for a relaxing night's stay.
The Ivey House Everglades Adventures Hotel is located in the heart of Everglades City and is just 0.7 miles from Captain Jack's (a 3 minute drive). The Ivey House offers spacious rooms, each surrounding a beautifully landscaped screened-in tropical courtyard and pool. Amenities include free wifi, a screened-in swimming pool with complimentary pool towels, free parking, and guest laundry. The Ivey House is a non-smoking and pets-free property. Captain Jack's Overnight Adventure includes 1 room with 2 queen beds. Room amenities include a mini fridge, microwave, coffee maker, hair dryer, flat-screen TV, and free wifi.
Day 2: Experience total Everglades combo
The next day, head to Captain Jack's for your Total Everglades Combo. The combo features a 50 minute mangrove airboat tour where you will zip through the twisting mangrove tunnels.
Next, your 30 minute grassland airboat tour is just an 8 minute drive away where you will explore our private Everglades grassland reserve. Then enjoy the scenery of a cypress forest on a 30 minute swamp buggy tour. After your tours, visit our animal sanctuary & alligator park, including an hourly live alligator show!
Live alligator shows start every hour beginning at 10:00 a.m., with the last show starting at 4:00 pm.
Check-In Time: 4:00 pm – 7:00 pm
Check-Out Time: 11:00 am (Please leave keys in room)
For any other check-in or check-out arrangements, please contact the Ivey House.
Accessibility:
Due to the age and size of the Ivey House, we are able to offer only limited accessible amenities for those with disabilities. For a complete description of accessible features, please contact the Ivey House before making a reservation.
"There is something about flying down narrow alleys of mangrove trees that is just a rush. I could never get tired of it. The guides always give more than just a ride. You learn so much about the Everglades and the total ecosystem that it is. We most certainly will be back!
"The mangrove tour was so much fun! We saw a family of dolphins swimming along the boat, several alligators, and a few fish jumping out of the water. Riding through the mangroves was beautiful and a fun way to see the Everglades. I would recommend to anyone."
"We really enjoyed seeing the alligators. The captain of the airboat gave a lot of information about the Everglades and habitat. The addition of the two-way headsets let us all communicate during the tour. This was really a highlight of having friends down visiting us new Florida residents. Plan to bring other guests."
"We did the combo package and it was amazing! Great way to experience all 3 ways to 'see' the Everglades! Would highly recommend. All the captains for each segment were fantastic! Had a great time!"
Why Choose Captain Jack's?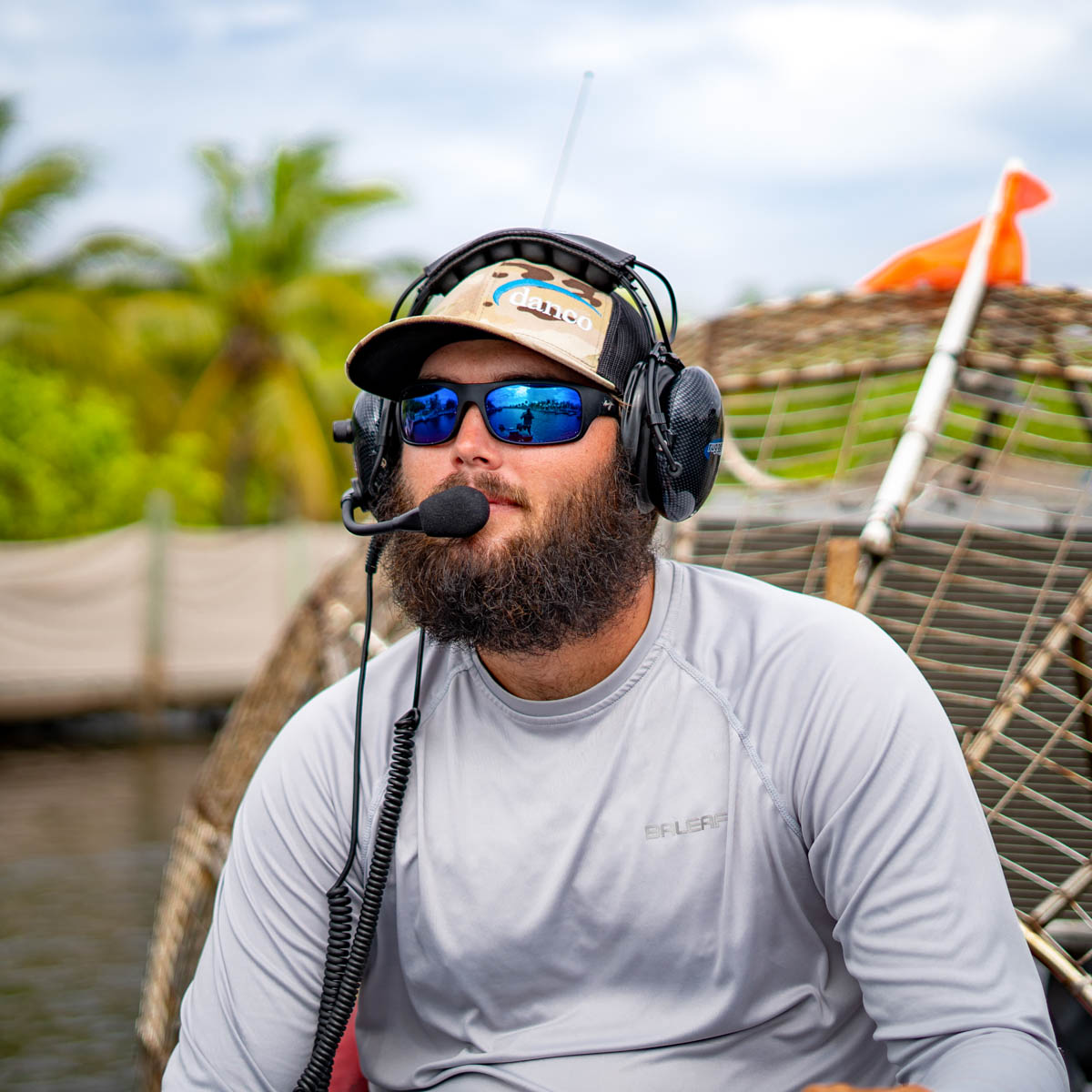 Our safe, experienced captains are licensed by the Coast Guard, and our boats are regularly maintained.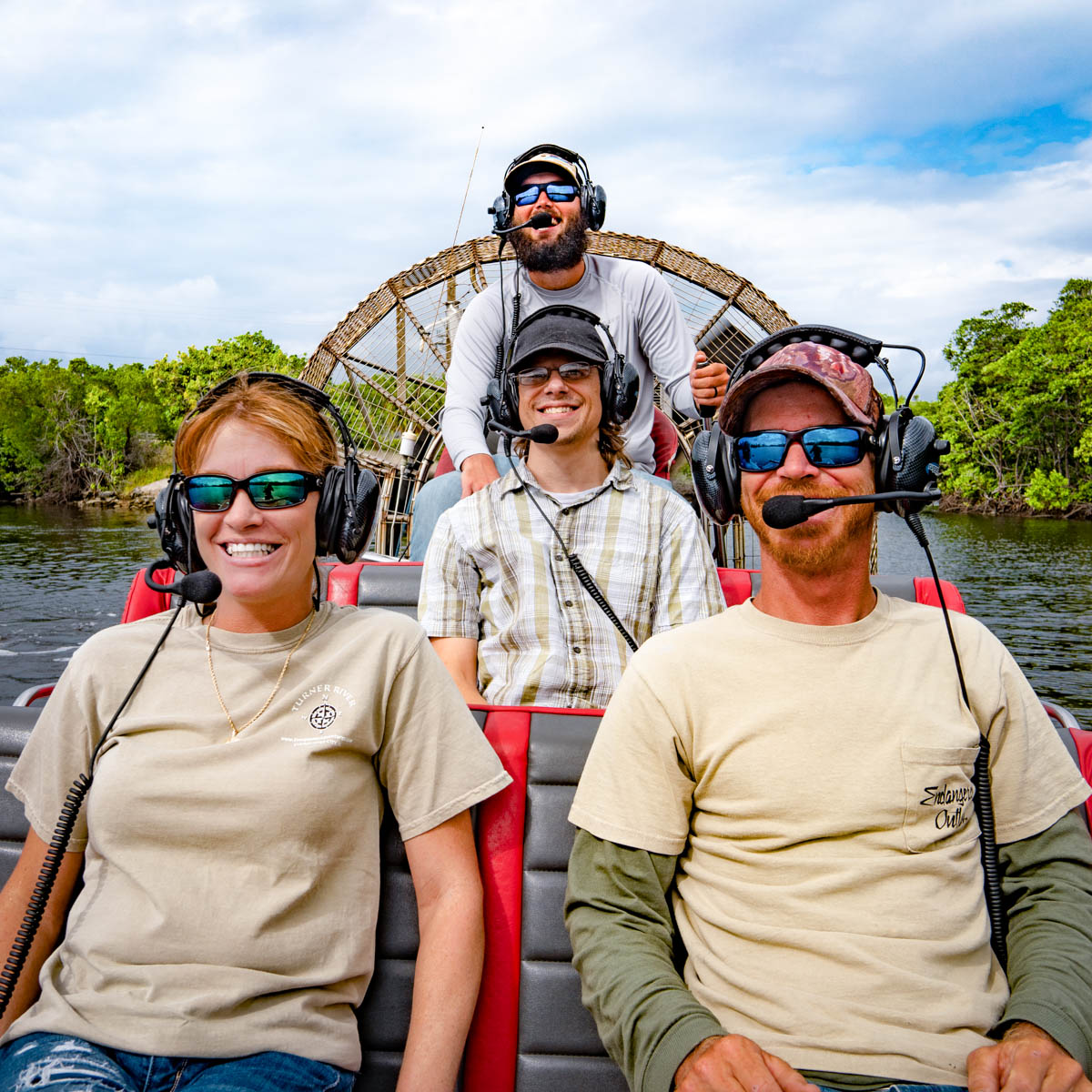 Interact with your captain and fellow passengers via 2-way headsets on all mangrove & wilderness airboats.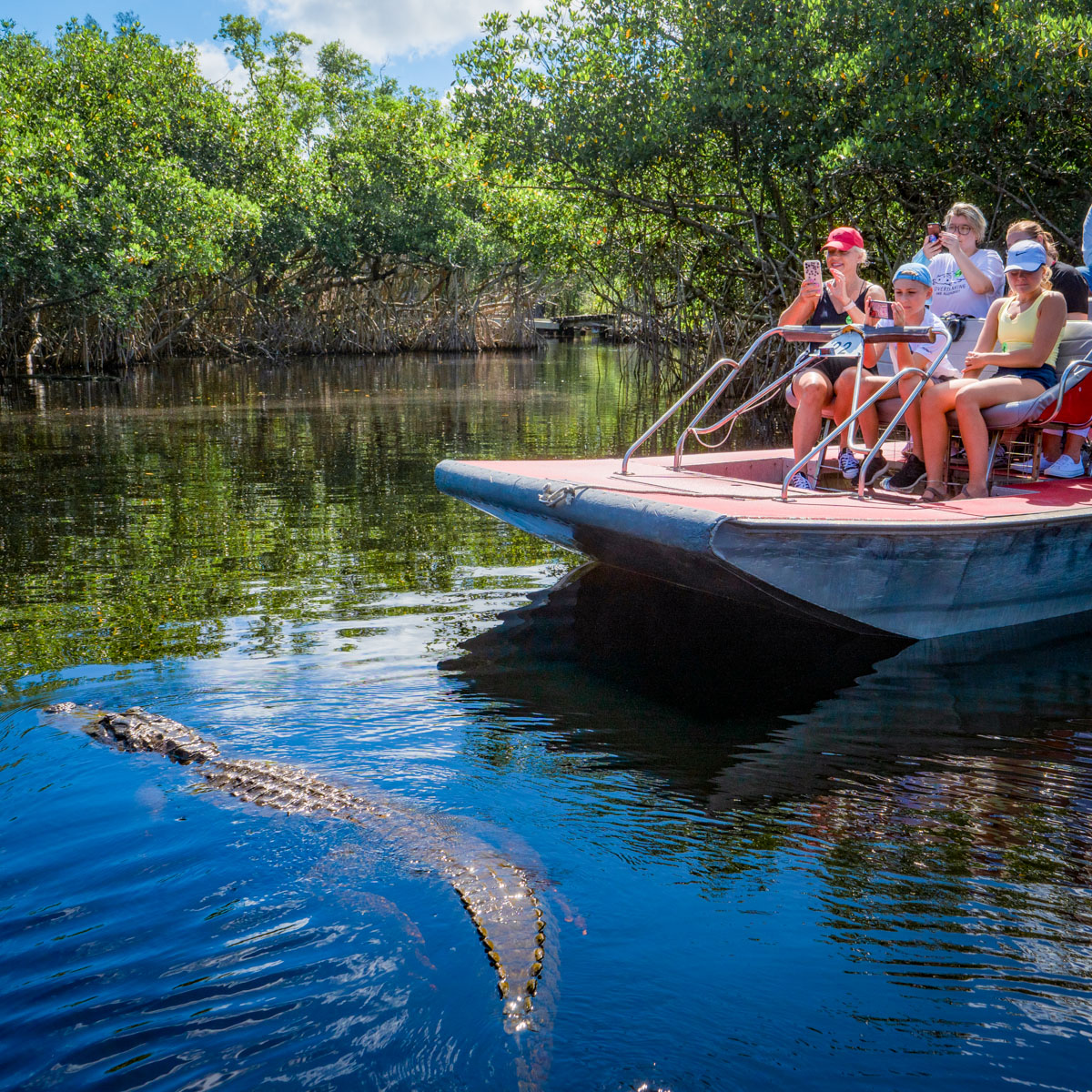 Our custom airboats are the quietest and most comfortable they've ever been, with a ride just as thrilling.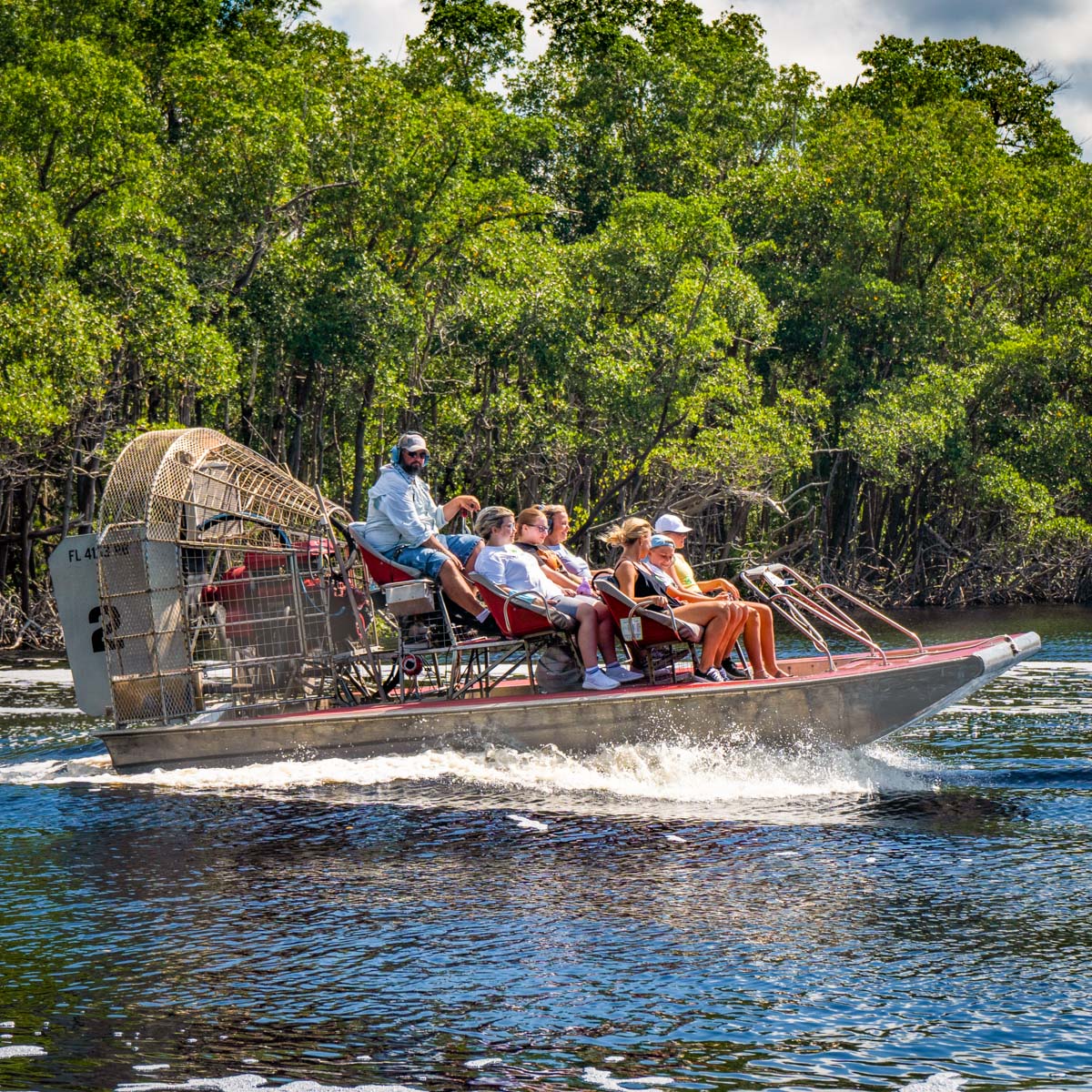 Our small, personalized airboat tours are the most popular in Everglades City, 365 days a year.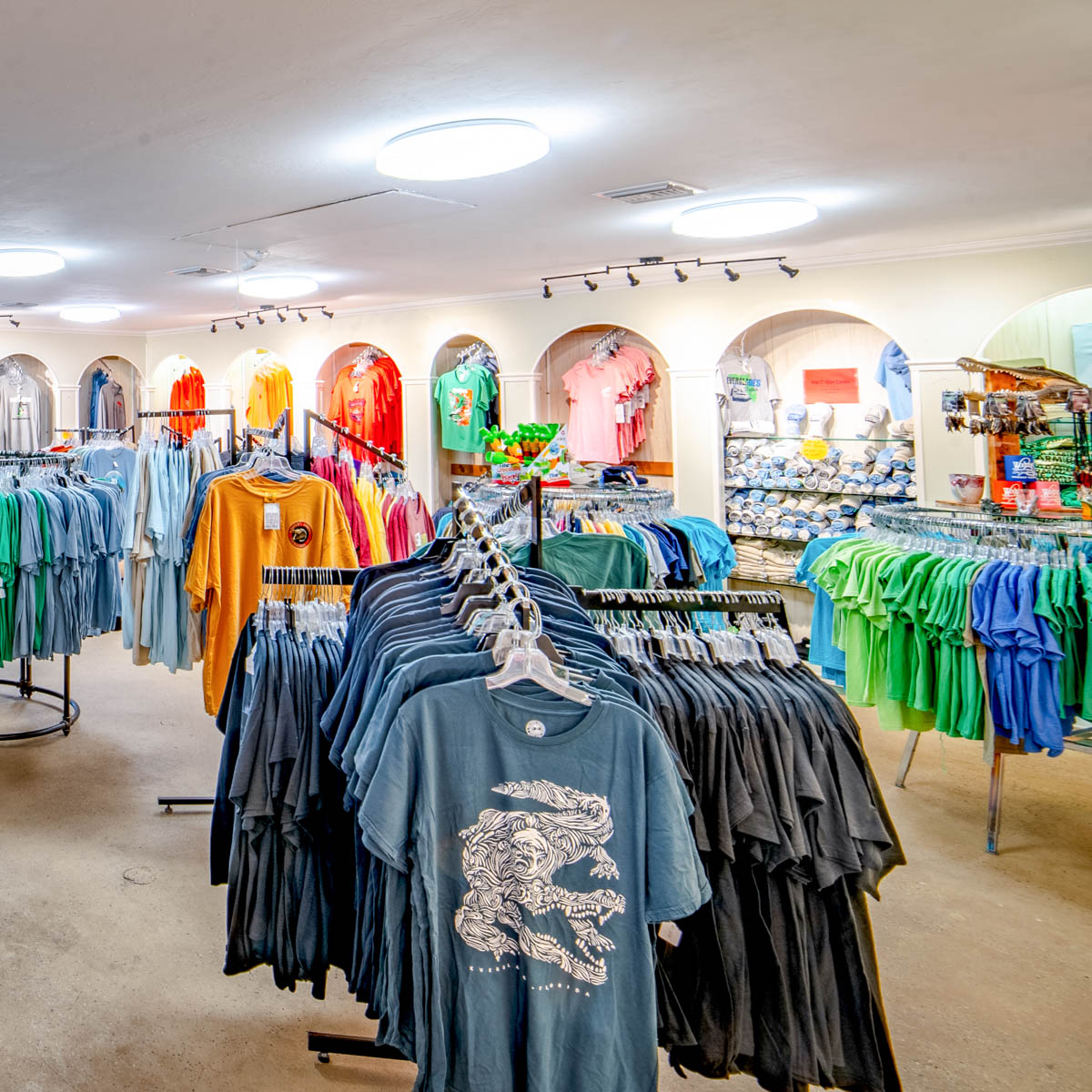 Buy refreshments and take Everglades gifts and souvenirs home with you.
Get a $3.33 discount, free Alligator Hugs, and free admission to our alligator show and Animal Sanctuary when you sign up for our email newsletter!
We'll email the Mangrove Airboat Tour coupon to you: